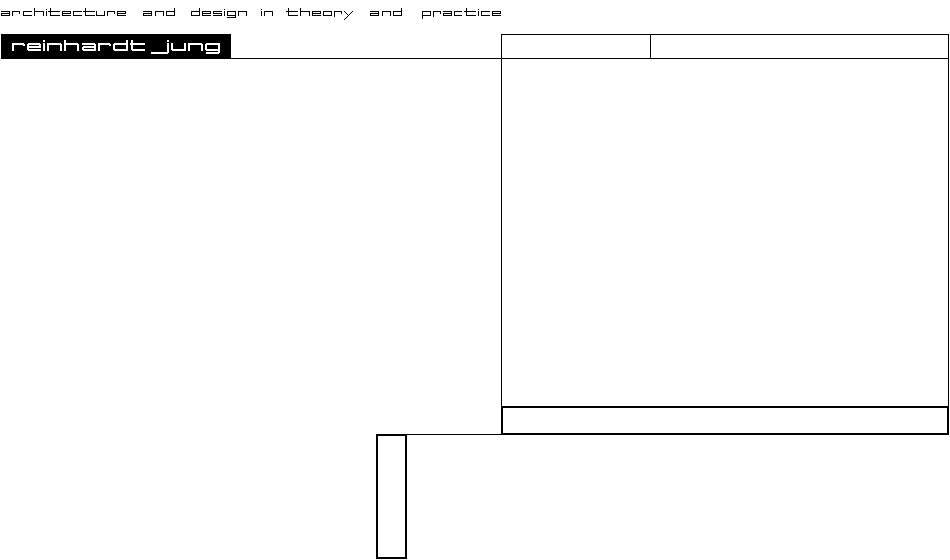 branding diamonds_structure systems
| | |
| --- | --- |
| pro | 2005/05 - 2008/02 extension and restauration of a house from the 50th, in the golden ground |
| material | exposed concrete, oak, coated steel, linoleum, zink |
| client | katja & brian jones |
| engineers | bollinger-grohmann, ffm |
| | |
| | |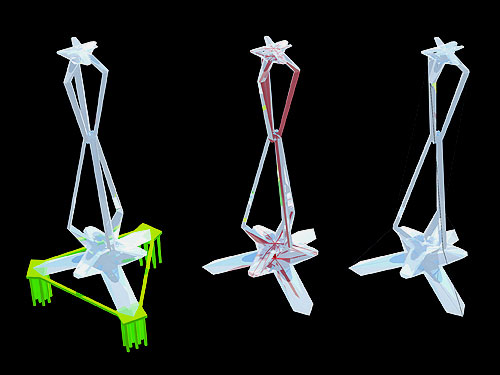 10 11
The structure of the Emblem is build up by three elements:  the modelling of topography with foundation ramps, the massive folded elements that form the spaces and the beam structure, and a system of tension cables. The tension elements are placed in such a way that they take up the loads from the redirection of the forces in the folds of the structure. To create a light structure, only the lower part including the entrance hall will be build in concrete. The upper part will be build as steel box elements. As secondary support structures, the façade will also contribute to the structural strength of the overall system.
The foundation of the structure will be constructed on three feet (within the ramps) according to the existing ground conditions. The three feet will be horizontally connected by a ring anchor to each other in order to transmit only vertical loads to the ground resulting from dead load.
In respect to local earthquake frequencies, the 1.st self frequency of the building is at ~0,27 Hz which creates low seismic loadings.